In my mind, Bisbee, Arizona's center of gravity is located somewhere between the wild west days and the shutdown of the Copper Queen Mine in the '70s. Those challenging and violent times, particularly early in the 20th century, still have a hold on the town and on my imagination. Even though Old Bisbee has rebranded itself as an arts community and tourism more or less thrives, there is tension between the visible past–decommissioned mines, and buildings that exist, other than a coat of paint, like they did 100 years ago–and the present.
Bisbee is a compact town, but you don't walk around it so much as climb around it. Homes, which often are converted mining dorms, sit mostly on hillsides and are accessible by hundreds of sets of stairs that have been constructed throughout town. Beth and I once entertained thoughts of buying a house in Bisbee. We fell in love with a 1918 bungalow sited on a small plateau that overlooked town. Getting there required a short drive up a street with twentyish percent grades, followed by a hike up 99 stairs. We imagined watching sunsets from our plateau. We thought about climbing stairs every day. The realtor warned us about scorpions. We didn't buy.
Bisbee is seven miles from the border with Mexico, where Naco (AZ and Mexico) straddle the fence. One afternoon we crossed into Mexico with a group of school kids on their way home from class. US residents routinely cross the border for inexpensive dental care. While waiting to reenter the US we talked with a Bisbee local about where to buy the best mango-jalapeno ice pops in Naco (Mexico). The vibe is relaxed and belies the area's well-deserved identity as a smuggling hub. It's a pinpoint on a desolate border. I've driven the International Highway, a lane and a half dirt road that follows the border fence, for mile after mile without seeing anyone. Aerostats, carrying ground radar, float overhead. There are occasional watch posts on hill sides. Flashes of light suggest binoculars are turned our way.
A tangent: Naco has also been a hub of revolutionary activity. During a short lived rebellion in 1929, where citizens of Bisbee would gather to watch the action and occasionally dodge a bullet, American aviator Patrick Murphy became the first American national to bomb US soil. While conducting freelance bombing runs for Mexican rebels, he managed to hit both sides of the border, causing mayhem and casualties until American troops eventually dropped by the local airport and disabled his plane.
The remote location, the many narrow and winding streets, the stairs that invite–or are obstacles to–exploration: Bisbee feels like a place where you can deliberately get lost. Our many trips to Bisbee included aimless wandering and searching for sites that bridge the divide between past and present: Lowell's main street, which is a 1960's time capsule; the Art Deco architecture of the Cochise County Courthouse; Brewery Gulch and it's colorful houses.
We typically visit in November. Tourists are few and the weather–cold in the evenings, chilly or warm in the day–suits us. There are a few events–the annual coaster races and Bisbee 1000 Stairclimb are the big ones–that can make a visit challenging.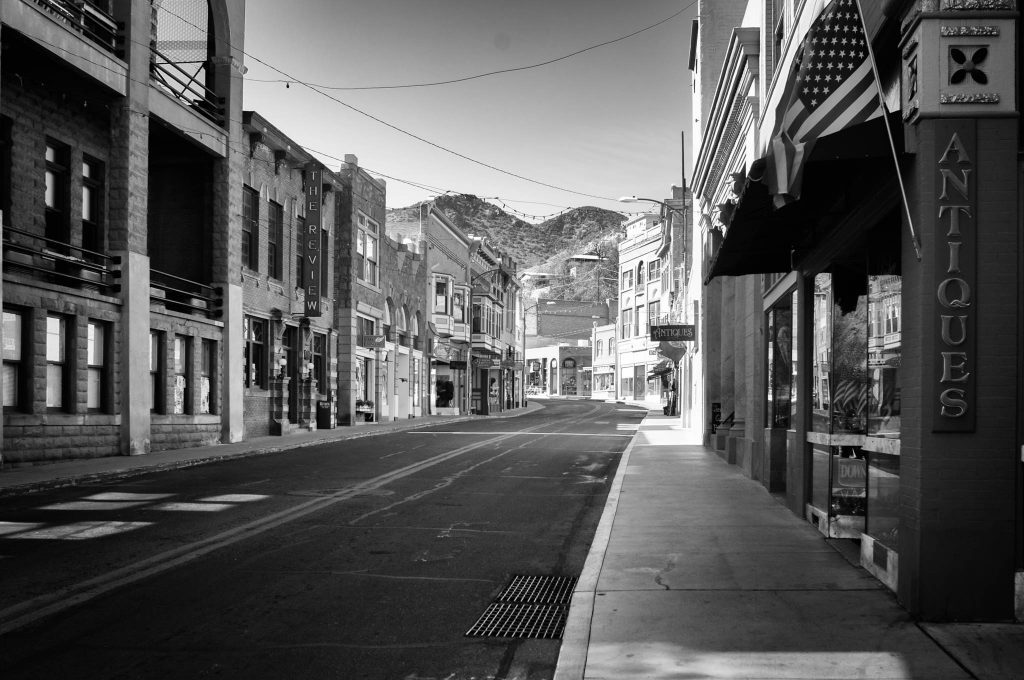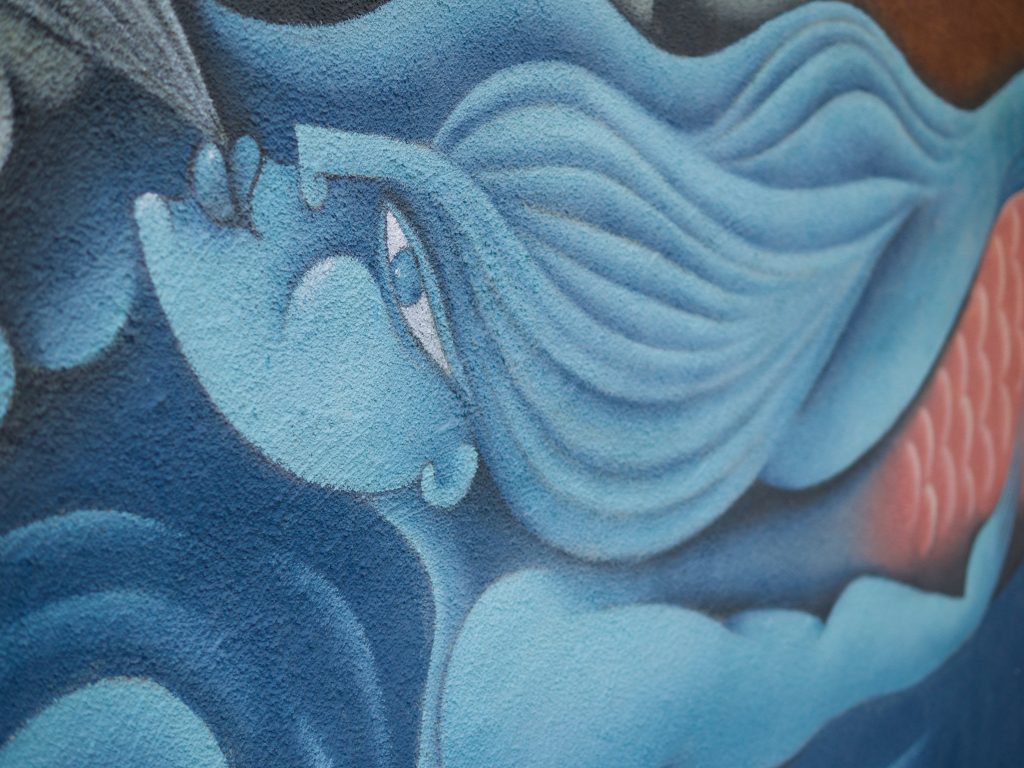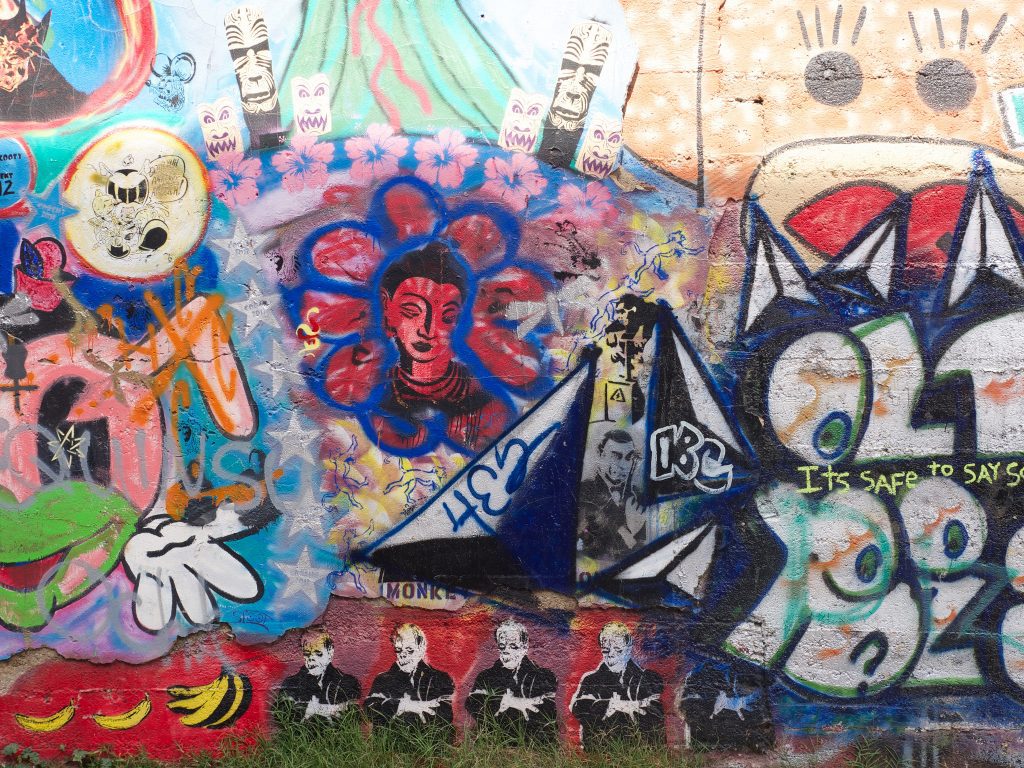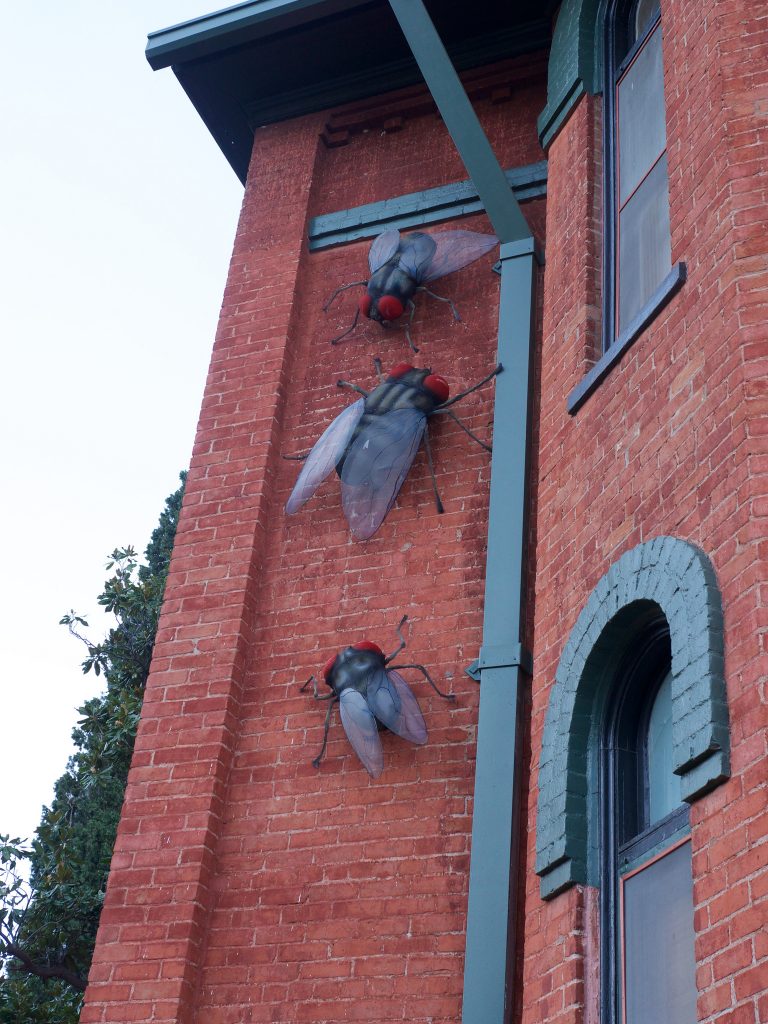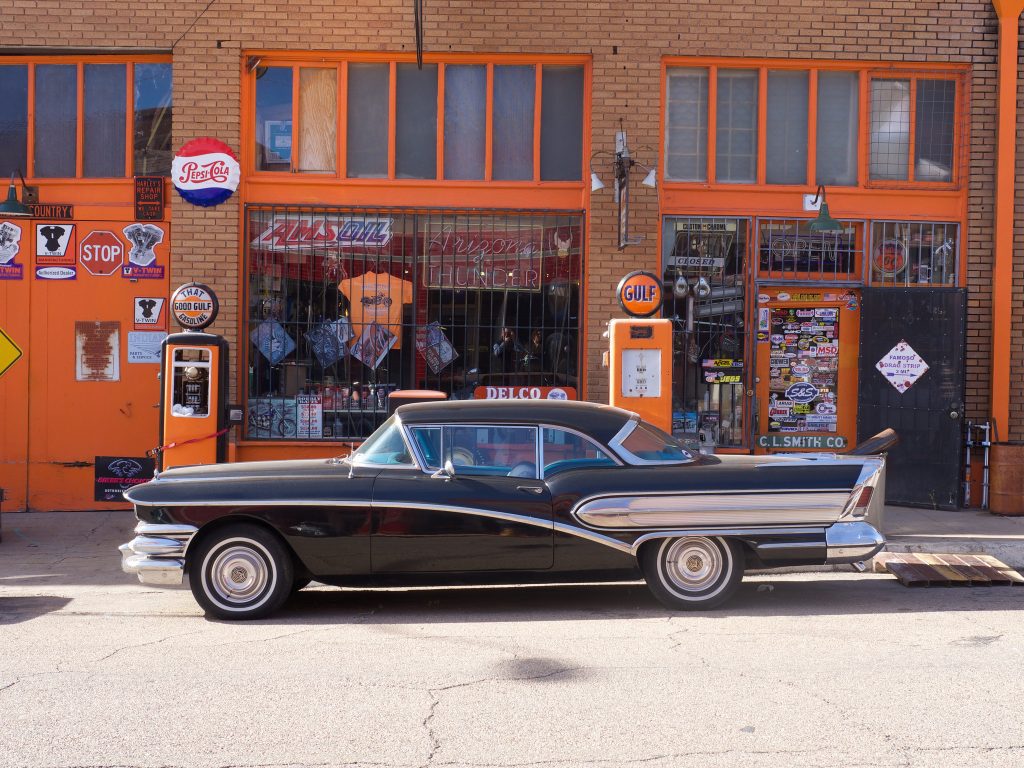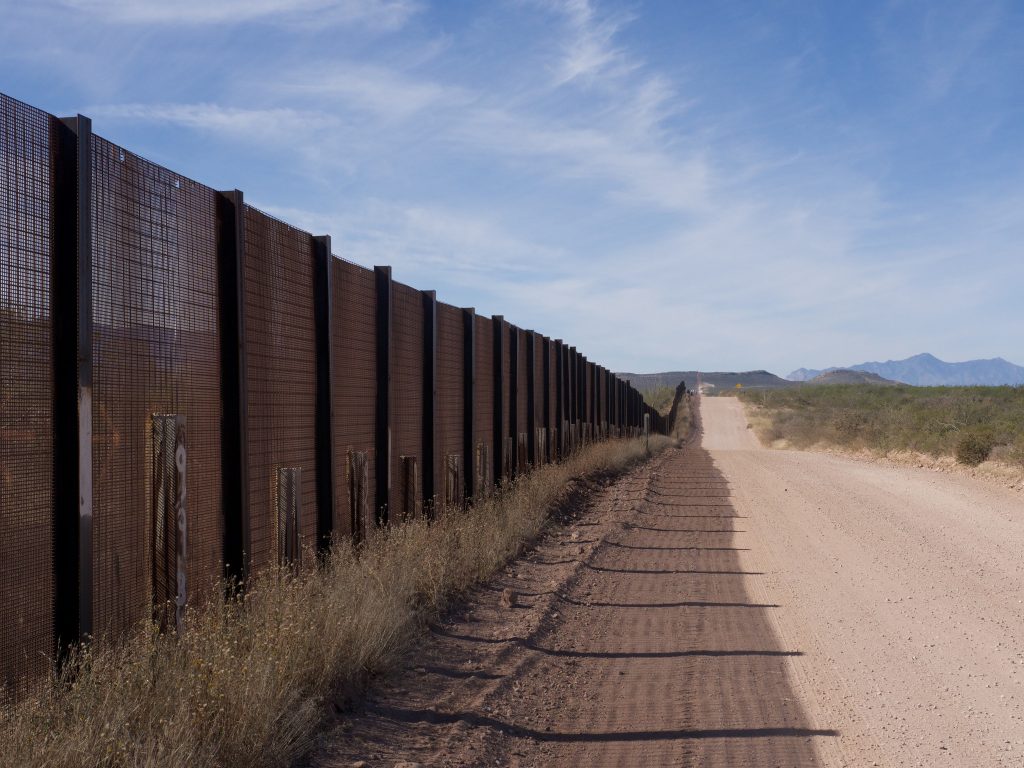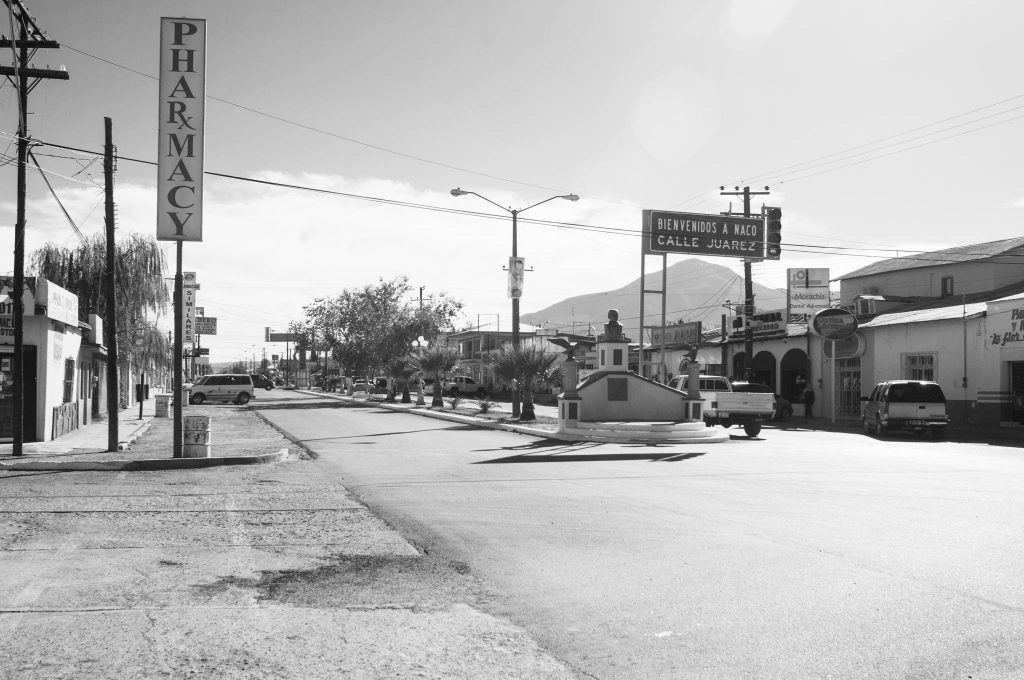 Eat, Drink, Stay
Shady Dell, a grouping of vintage travel trailers turned motel, gets all the press, but the location isn't ideal. We're partial to the Jonquil Motel; downtown is only a short walk down Tombstone Canyon Road. If you're feeling decadent, the Letson Loft is comfortable and convenient.
For breakfast, drive to the Bisbee Breakfast Club, about ten minutes from Old Bisbee. It's an Arizona institution. Get the Blue Wally Cakes.
Chicago hot dogs in Arizona? Yes, really. Go to Jimmy's and fight the crowds.
The High Desert Market and Café offers smoothies, sandwiches and espresso. Some nights they have a dinner special, which we'll typically grab to go.
Screaming Banshee for pizza and beer. Because you can't go wrong with pizza and beer. Or margaritas and tacos, in which case you want to go to Santiago's.
Speaking of beer, we've spent some afternoons in the Old Bisbee Brewing Company, where we once watched a dog take his place on a stool at the bar. "Waiting for his owner," we were told. Apparently this was a near-daily occurrence. By the way, the beer is good and if you want a treat try the Salut. I can also recommend the chili.
For a fascinating look at the 1917 labor strike that blew Bisbee apart, watch Bisbee '17. It's currently making the rounds at theaters.