During our recent trip to France our son, Eli, and I were discussing our shared interest in visiting WWI monuments. That led, in turn, to a day trip to the area north of Amiens, where the Battle of the Somme took place. I asked my friend Murray, who recently wrote about notable books about the Great War, for advice on things to see. These are my impressions, shared with him, and with you.
Murray,
I can't get that Fussell quote you shared out of my mind:
"The idea of mass graves seems to pertain especially to the twentieth century. There are 2500 British war cemeteries in France and Belgium. The sophisticated observer of the rows of headstones will do well to suspect that very often the bodies below are buried in mass graves with the headstones disposed in rows to convey the illusion that each soldier has his individual space."
The conflict along the Somme River in 1916 appears, to this lay historian, a savage lesson in what happens when tactics fail to keep pace with exponential growth of the killing power of armaments. Eli and I walked through the trenches at the Newfoundland Memorial in Beaumont-Hamel; at some distance we could make out the high point where German machine guns were sited. The Danger Tree–and there's an understated name–sat in the middle of no man's land, marking one of the deadliest places on the battlefield.
July 1, 1916 at 8:45 a.m. the Newfoundland Regiment's 22 officers and 758 soldiers climbed out of their rear position trenches and moved (ran, walked, marched?) toward the German machine guns that looked down on them. Within half an hour only 110 of them, none of them officers, were left alive. Only 68 made roll call the following day.
The Newfoundland government and the families of those who died were deeply shaken. But the overall death toll of the Battle of the Somme, 1.2 million combatants by some accounts, challenges me to put those 670 lives in proper context.
Two years ago I stood on Omaha Beach, Pont du Hoc and the cemetery at Colleville sur Mer and felt their historical weight. There's a belief that good and evil clashed on those Normandy beaches in 1941; the neat headstones at the American cemetery tell a powerful story of noble sacrifice that changed the arc of history for the better. I expected to see something in Somme that would trigger the same sentiments.
No, the Great War was the outcome of regional squabbles and awkward alliances, and those who fought for the Commonwealth–roused by Kitchener's appeals–were young, inexperienced and motivated by love for King and country. Their officers were arrogant and dismissive of their foe. Yet despite soldiers' cynicism about their leaders and fate they dutifully swarmed out of their trenches to be cut down, day after day.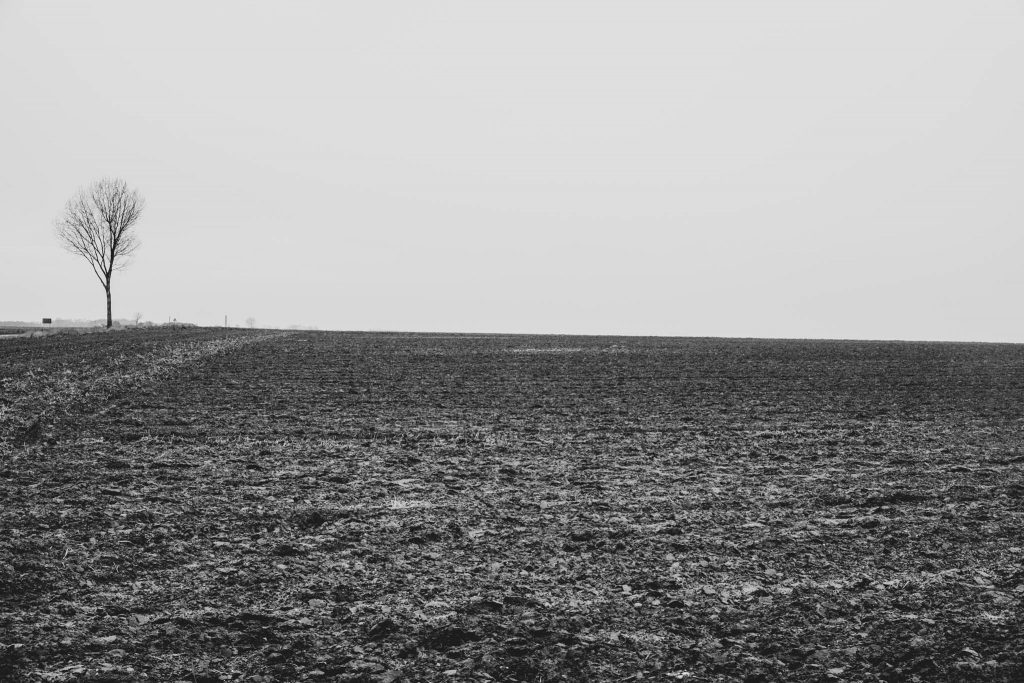 They mostly died in fields that had been farmland until shells began falling. I stood in some of those fields on a wet, cold December Tuesday and tried to imagine how a 16 year old, brought to that place by his patriotic fervor, would have felt as he crawled out of a muddy trench and began moving toward the German lines, knowing the odds of making it through weren't on his side. Then I walked through several of those 2,500 cemeteries Fussell wrote of, with their perfectly straight ranks of headstones masking the necessity of mass graves for those million-plus souls who died, and felt the weight of their sacrifice for a cause that was at once unnecessary and hugely consequential to the future of Europe.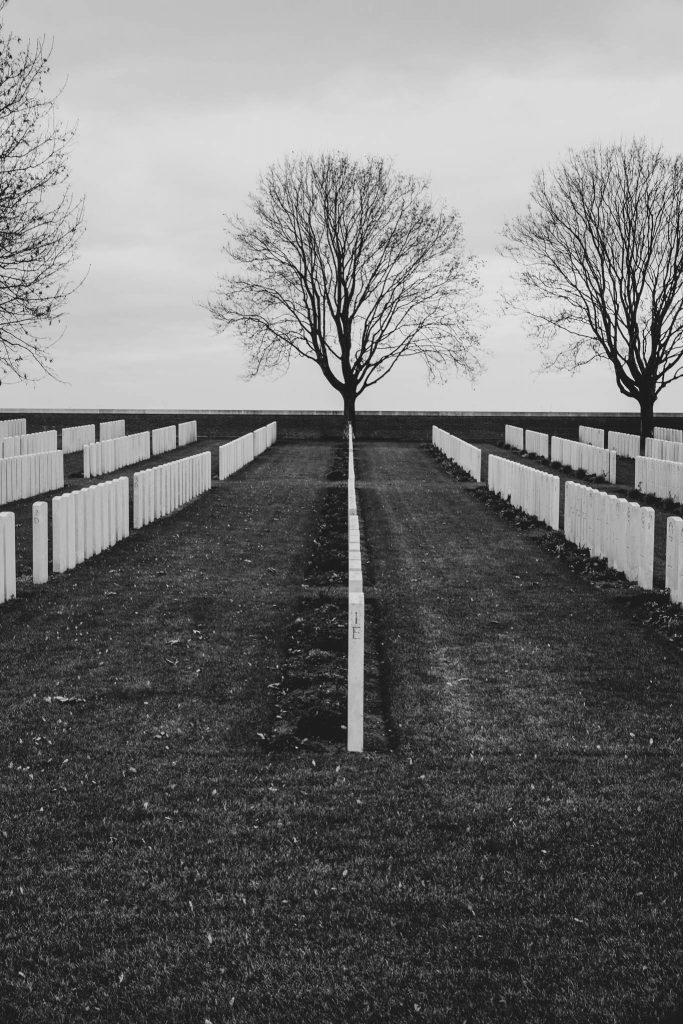 Murray, a side note: Eli and I made a point of visiting the field where Manfred von Richthofen crash landed his triplane after being–pick your side of the argument–shot down by Roy Brown or hit by Australian anti aircraft fire. It's adjacent to the brickworks in Saint Colette which stood at the time of his death. There's a metaphor in this, somewhere–arguably the most legendary combatant from among the 70 million who fought, meeting his end in a wholly unremarkable field, in a vague, contested way, witnessed only by a few.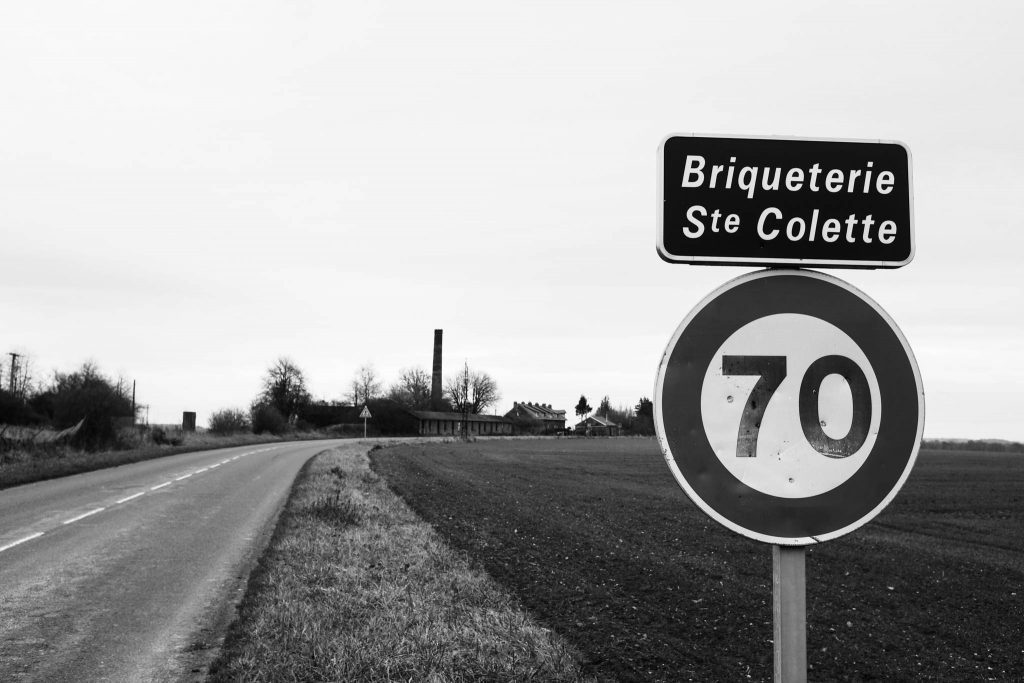 One more thought about the Somme: It may be a trick of memory, but we've talked at length about Pat Barker's Regeneration trilogy and how the Great War blotted out most of a generation of great writers and poets. There isn't a museum or monument to their memory, at least to my knowledge, but there should be.